WakeMed
Why WakeMed?
At WakeMed Health & Hospitals, we are guided by a simple – yet powerful – mission: to improve the health and well-being of our community by providing outstanding and compassionate care to all.
To deliver on this mission, WakeMed employs the "best minds and the biggest hearts" in the business. Our team comprises a group of talented, passionate professionals whose commitment to WakeMed is all about putting patients first. We promote a diverse workforce and are proud to offer competitive salaries, comprehensive benefits, educational opportunities and flexible schedules that allow our employees to excel personally and professionally. We think it's pretty simple – we care for our employees and our employees care for the community.
Join WakeMed's Growing Team - Generous Incentives Available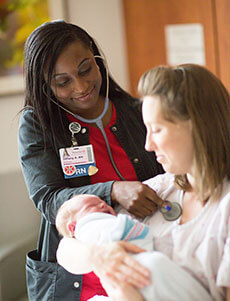 Interested in a Food Services Career?
About WakeMed
Previously Viewed Jobs
No jobs have been viewed recently.
Your Saved Jobs
You have not saved any jobs.
Awards & Accolades
We are frequently recognized for our commitment to quality and safety, exceptional advanced care and leading outcomes.