Job Details
Get a Taste of Your Future: A WakeMed Career Event for RNs
Job ID 53155
Job Category Nursing - RN
Shift Rotating
Employment Type Any (Full-time, Part-time, Supplemental or Temporary)
Campus WakeMed Raleigh Campus (New Bern Avenue)
Department Talent Acquisition & Employmnt
About WakeMed:
Serving the community since 1961, WakeMed Health & Hospitals is the leading provider of health services in Wake County. With a mission to improve the health and well-being of our community, we are committed to providing outstanding and compassionate care. For more information, visit www.wakemed.org.
EOE
Position Information:
At WakeMed, our employees have a gift, a purpose, a passion. We are always looking for talented and compassionate individuals to join our team and make a difference in the health & well-being of our community.

***Get a Taste of Your Future: A WakeMed Career Event
***When: Wednesday, October 18th from 6:00 pm - 8:00 pm
***Where: Winston's Grille
***Location: 6401 Falls of Neuse Rd

We would love to have hors d'oeuvres with you on Wednesday, October 18th at 6:00pm. This is a great opportunity to eat, meet and mingle with the hiring managers from the Emergency Services units for RN opportunities.

***Space is limited and registration is required. Attendees will be entered into a drawing for door prizes.***

The Clinical Nurse is responsible for providing total comprehensive nursing to patients and their families through the implementation of a plan of care. The plan is based upon the patient's developmental and health care needs identified through the assessmentof the patient's physical, psychological, socioeconomic status, and physician orders regarding care, treatment, and education. The Clinical Nurse understands the needs of the organization and supports the mission, values, and management of patient care services.The Clinical Nurse actively supports and incorporates ANA Scope and Standards of Nursing Practice, North Carolina Board of Nursing Practice Act, WakeMed's Division of Nursing Professional Practice model, and WakeMed's Patient & Family Centered Care (PFCC)model.The four key concepts of PFCC are: Dignity and Respect = Listen to and honor patient and family perspectives and choices; Information Sharing = Communicate and share complete and unbiased information with patients and families in ways that are affirming anduseful; Participation = Patients and families are encouraged and supported in participating in care and decision-making at the level they choose; Collaboration = Patients and families and the Clinical Nurse collaborate in the delivery of care.
Experience Requirements:
**RN positions require at least 1 year of Nursing experience**
Education Required:
Diploma Nursing Required - Or Associate's Degree Nursing Required
Licensure/Certification Requirements:
Registered Nurse Required
Hours of Work:
TBD
Weekend Requirements:
As Needed
Call Requirements:
As Needed
Apply Now
Make a Difference at WakeMed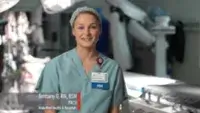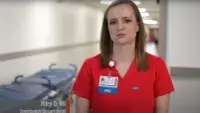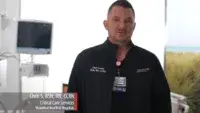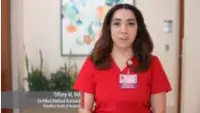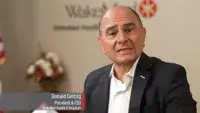 At WakeMed Health & Hospitals, we are guided by a simple — yet powerful mission: to improve the health and well-being of our community by providing outstanding and compassionate care to all.
We think it's pretty simple – we care for our employees and our employees care for the community.
What You Can Expect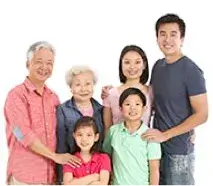 At WakeMed Health & Hospitals, our commitment to the health and well-being of our community begins right here at home with the WakeMed family. We think it's pretty simple — we care for our employees and our employees care for the community.
WakeMed provides an inclusive work and patient care environment where differences are valued and everyone is respected.
It doesn't take long to realize that WakeMed is a unique organization and home to a culture that is unlike any other.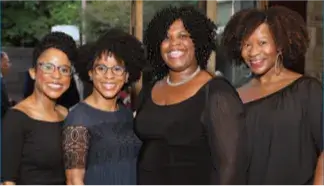 The Pyramid Society Award represents WakeMed's highest honor. Nominated by their peers, winners are honored for outstanding performance that goes above and beyond their work duties and contributes to our Aspirational Goals.
About WakeMed
Previously Viewed Jobs
No jobs have been viewed recently.
Your Saved Jobs
You have not saved any jobs.
Awards & Recognition

Forbes Best Employers
for Diversity

WakeMed Named Top
Hospital to Work for in NC

WakeMed Wins
Raleigh's Best 2021
Healthcare & Wellness Award

WakeMed Wins
Magnet Designated
Health System Award